ST-2300 GPS Fleet Tracking System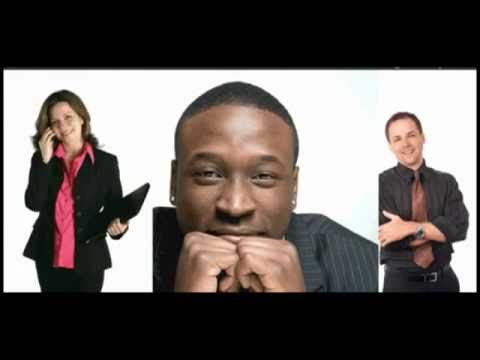 The Number One Real-Time GPS Fleet Tracking Solution.
It is a completely Web Based Platform.  This system is a GPS fleet tracking tool that produces a strong Return on Investment (ROI) and allows fleet managers to DECREASE expenses and INCREASE overall operational efficiencies.
ST-2300 The Marcus GPS Fleet Tracking System arms fleet managers with Vehicle Locating, Tracking, Alerts, and Reports in an easy-to-use and cost-effective solution.
New Features
Fuel Card Integration, Automatic Driver Assignment, and GIS Overlay features were recently added to this system continuing industry leading excellence.   Click here to learn more about these changes.
America's #1 GPS Fleet Tracking System with Dispatch
ST-2300 GPS Fleet Tracking System and Garmin's Personal Navigation Device(PND) arm fleet managers with In-vehicle Tracking, Dispatching, Messaging Services, and turn-by-turn Audible Navigation.
Dispatch:
Plan your day easier. Managers and dispatchers can configure each driver's daily jobs so they're viewable from their in-vehicle Garmin.
Send daily itineraries to one or all devices
View current overviews on the status of jobs assigned to vehicles
View jobs through the filter feature for a fleet, single vehicle or the status of a vehicle
Re-route or change vehicle route when new jobs are created
View traffic in order to gauge accurate estimated arrival time for each job
Navigate:
Navigate safely and accurately to each job to help ensure better operations and optimize customer service.
Automatic voice guided turn-by-turn directions
Ability to accurately change job order based on proximity of current location
Receive accurate estimated time of arrivals
Change your route or directions to avoid traffic or troubled areas
Notification sent back to the dispatcher when destination is reached.
Communicate:
Communicate instantly with your vehicle via two-way messaging on the Garmin display.
Send and receive messages with your drivers through the Garmin device
Create instant routes or instructions with messages
The driver accept or decline jobs through the messaging system
Re-route your vehicle
View job and message status
ST-2300 GPS Fleet Tracking – Reports
Our ST-2300 GPS Fleet Tracking System - Industry Leading Reporting
Start Stop – Used to verify work tickets. Logs Drive Time, Mileage and Arrival time.  Displays actual time on job. Excellent for resolving customer disputes.
Begin End Day – Two reports that serve as virtual time cards. View when each technician begins and ends the work day, and total miles driven.
Detailed Activity – Three reports that provide a thorough examination of vehicle activity throughout the day.
Speed – Managers can quickly and easily check for speeding problems within the Fleet to increase safety.
Fleet Summary – Aids in detecting lower performing Drivers and Technicians. Also helps managers track trends and patterns in work flow.
Fleet Status – Enables dispatchers to quickly and easily see the Location of every vehicle.
Alerts – Provides instantaneous Email alerts when violations occur. View easy-to-read summaries of exceptions without sorting through Email.
Locations – Aids in monitoring job site activity by providing details of the vehicle, location, date, time, and duration of each job. Also aids in detecting side jobs, and vehicle delivery history.
Sensor – Reduces operating expenses by identifying undesirable vehicle operations such as excessive idling, late night and weekend cargo door access, tow lift operation, etc…
Mileage by State – Aids in auditing fuel tax reporting by providing detailed mileage information by vehicle or by state.
Driver – Summarizes performance metrics by driver. Valuable when different drivers use the same vehicle.
ST-2300 GPS Fleet Tracking – Alerts:
ST-2300 users are able to utilize 12 customizable real-time email alerts. A user who deploys the ST-2300 real-time alerts can manage fleets by exception. The Alerts feature provides you with the capability to establish alert thresholds and to specify alert notification emails. Alerts may be sent to any email-enabled desktop computer or other device. The various types of alerts that can be enabled include:
Vehicles arriving at location
Vehicles entering a zone
First movement
Any Movement
Vehicles over Speed
Vehicles departing a  location
Vehicles exiting a  zone
No Movement
Vehicle remains stopped for longer than a defined time
Sensor activates/deactivates
ST-2300 GPS Fleet Tracking – Mapping:
With our GPS fleet tracking system, you get all of the mapping features you need to manage your fleet. Live traffic and Google's Sateliite view come with this easy to use system. Streetview is another way to "see" where your fleet stops during the day.  America's #1 GPS Fleet Tracking System